Many people have asked where we got the name for our site from. Depending on how well you know us you may be able to guess our link with both the name and the graphics on our site. We're inviting anyone that reads this to let us know the story behind our name and also why it has a particular resonance with Steve and I. Please use the Add Comments feature at the bottom of this posting to send in your answer. All will be revealed in a couple of weeks, so watch this space.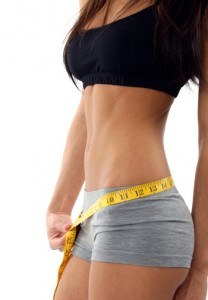 I have recently had the good fortune of being asked to be the resident fitness expert on a great website at www.wearethecity.com which is mainly aimed at female City workers, many of whom are my clients. I invite you to check it out and read some of the articles they have archived including one on nutrition and another titled "Awesome Abs".
Today I wanted to speak a little about how I regularly get my clients great results. The two things I tell them they need to have in both their workouts and their food selection are INTENSITY and CONSISTENCY. By this I mean they have to work hard and be totally focused on their session. This means not chatting for 15 minutes at the drinks fountain or reading The Times between sets! I swear I've seen this happen!!! It also means you have to be consistent with your diet and your workouts. It means sticking to your diet plan a minimum of 80% of the time and getting to the gym 3-4 times a week.
Even a badly designed exercise programme and reasonably slack eating will bring results if you train with intensity ie you sweat! and if you do it regularly. Ofcourse a top drawer exercise programme combined with sound nutritional principles will bring better results even faster!!
Please send us any comments on this blog post and also your answers to our name question.