"The Outdoor Fitness Classes That Are Guaranteed to Tighten and Tone – Drop Those Holiday Pounds in Less than a Month!"
Welcome to our website. Watch our video and then scroll down to find the details of our fitness sessions at our Caversham location.
Get in shape now so you can feel great about yourself… even if you're busy and hate dieting!
"Compared to all of the other forms of exercise I've done over the years nothing has been as effective for improving my fitness levels as Peak XV's workouts! I've just returned from my usually slow Friday morning run and I was flying! I really enjoy the sessions and have experienced more confidence and an improved body shape – I can see a leanness emerging that I haven't had since I was much younger. I would highly recommend their Caversham based Bootcamp to anybody who wants to improve their fitness levels and guard against the passage of time."
Penny Baldwin, Caversham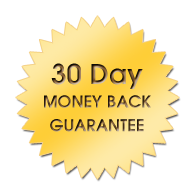 We know our programme is so good we offer a FULL MONEY BACK GUARANTEE (which is unheard of in our industry).
If after 30 days you don't think the programme is right for you we'll reimburse every penny of your money – NO HASSLES, NO HARD FEELINGS.
Our Full Membership allows you to attend as many sessions as you like in that month. Call or e-mail to check availability at our Caversham location.
Our workouts are outdoors and run in all weathers. We are open to all ages and all abilities. The sessions are run by Personal Trainer Chris Hines and are based at Christchurch Meadows in Caversham. We offer the option of 4 timeslots every week and you can come along as many times as you like each month.
Our Times and Locations:
Christchurch Meadow – Caversham
| | | | | | | |
| --- | --- | --- | --- | --- | --- | --- |
| Monday | Tuesday | Wednesday | Thursday | Friday | Saturday | Sunday |
| — | 7-8 PM | — | 7-8 PM | — | 9-10 AM | 10-11 AM |
For more details about how to join us please call Chris on 07879 646969 or email

. To register your interest now and to receive more information via email please click the link below and complete the simple registration form.
Easy Payment System
Already a signed up member and you just need to pay your months membership?
Our simple payment form below makes it easy to pay for your sessions.