Steve's Nutrition programme and advice has changed my life. I live to eat, not eat to live – and this has resulted in a gradual but significant weight gain over recent years. Steve has shown me how I can not only lose weight slowly and steadily but also have a way of life that can allow me to enjoy my social dinners with wine and puddings too. I cannot thank him enough as I now can get in all my clothes again, look so much better not only in my everyday life but on TV and in photographs and don't feel that I have to "diet" ever again.
Ceril Campbell – celebrity stylist and TV presenter, London.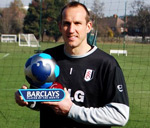 "I asked Steve to help me get in shape for the 2010 Football World Cup. I've gone from 15% body fat to 10%, I've put on 5kg of muscle mass and I won Premier League Player of the Month whilst working with Steve. I'm stronger, leaner and in great shape for the world cup"
Mark Schwarzer, Fulham FC and Australia number 1 goalkeeper.

"Recovery is an essential part of our team goals at Essex County Cricket. Steve has delivered extremely insightful workshops to both the players and coaches and completely revolutionised how we think about our preparation for training, competition and our recovery processes. Our squad have really bought into everything Steve has advised, resulting in reduced body fat levels and increased recovery times and energy levels. We continue to use him as a Performance Nutrition Consultant as he provides specific information and direction to individuals within our squad"
Ant Sharp – Sports Science and Medicine Manager, Essex County Cricket Club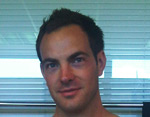 "I followed Steve's nutrition and training advice and with his support my weight went from 72 kg to 65kg and my body fat decreased from 17% to 11.5%. I now feel 100% better and my lifts have gone up by nearly 50%. I'm much leaner, stronger and would recommend his services"
Clive Reeves 28, Performance Consultant, Sporting Edge.
"I decided to consult with Steve following a number of miscarriages and poor outcomes with IVF.  I am so happy to say that not only did I lose a stone in weight, I got my IBS under control and I am now 12 weeks pregnant following IVF treatment."
Priya 34, Middsx
"Steve helped me drop from 16% to 9.6% body fat, improve my strength and improve my sprint times and jumps".
Neil Etheridge Philippines international goalkeeper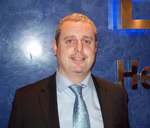 "I have now been using Steve Hines for 8 weeks and I feel 100% better. My stomach issue has gone, resulting in no medication for over 6 weeks, my working day is better as I'm more productive through the day, family have noticed a difference in me and my training has really stepped up a gear. I've also lost almost 6kg to boot."
Nick 34, Reading
"I followed Steve's nutrition plan for 2 weeks and dropped 10 pounds. I look and feel a lot better! I'm upgrading to the full BioSig programme to get even leaner…"
Dan, 30 from Wandsworth.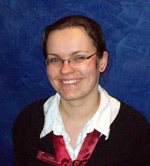 Before consultation with Steve I thought I ate healthily. But Steve helped balance my diet for an active life style. With my two jobs and training sessions in the gym I though what I ate was very important. I am very happy with his advice Steve gave me. It not only increased my energy levels throughout the day but I have managed to lose some weight which wasn't even my main goal. So now I can see that a balanced diet and exercise really works!
Laura 31, London.
"After Christmas I was back up to 65kg and 21% bodyfat, in only 4 weeks I've lost 3 kg and I'm now 19% body fat – the leanest I've ever been!"
JC, 30 from Southfields.
"I've lost almost 10kg in weight and dropped from 21.7% to 13.5% body fat. I feel healthier, fitter and happier and have noticed a big change in my appearance and body shape."
Adam, 21 Staines.
"I lost half a stone in weight and lost 2.5% body fat in under four weeks. I was really pleased with my increased energy levels. With the correct mindset the programme is easy to maintain and the results are noticeable very quickly. I would recommend this to anyone who is seriously wanting to lose weight and improve their fitness levels."
James, 34, KBC
"I lost over 10 kilos and 13cm off my waist in less than three months. I found the foods Chris recommended an enjoyable surprise. I would highly recommend this programme to anyone who laboriously drags themselves to the gym to do the same routine with little results."
Paul, 29, AON Benfield
"Chris's sessions are really different as he constantly adapts them to make them interesting and challenging. In addition to losing noticeable weight and body fat I've toned up those hard to reach areas like my upper arms. He is a real wealth of knowledge in addition to being a great trainer."
Rosie, London