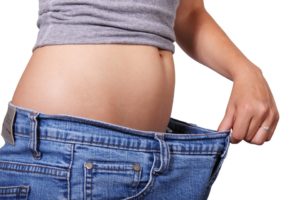 Losing weight can be a challenge for a lot of people, but many women seem to have a very hard time doing this. The way that men and women gain and retain excess weight is different and this means that they should be doing different exercises to lose weight. If you are looking for a body toning workout that will also help you to lose weight, there are certain workouts that you should look at.
High-Impact Aerobics
High-impact workouts are great for losing weight because they work your body more which leads to more calories being burned. Ideally, you should look at completing high-impact aerobics around 4 times per week. Each workout should be an hour in length and should get your heart racing. These workouts can also be intense cardio workouts with moves that will bring both of your feet off the ground to increase the heart rate.
Some of the workouts that you should consider are cardio kickboxing, boot camp classes, cardio dance and high-intensity interval workouts. Interval workouts will have a section of low-impact work followed by high-impact work such as high knees and jump squats. There are a number of these workouts that you can complete at home or you can take some classes at the local gym.
Before starting a high-impact aerobic workout, you need to ensure that you are correctly warmed up. You should spend 5 to 10 minutes working up to ensure that your muscles can take the pace of the workout. You should then look at working out for approximately 40 minutes. The last 5 to 10 minutes of your workout time should be spent cooling down correctly.
When working out for weight loss, you should not start with a full hour. It is recommended that you start exercising for at least 20 minutes per day. You can then work your way up to the full 60 minutes. You should never push yourself too far because this will lead to pain which is more likely to make you stop working out.
Strength Training For Weight Loss
When looking to lose weight through strength training, you need to be careful with the workout that you choose. The best weight loss gym programme is circuit training because it will hit all of the major muscle groups in a single workout. When you complete the exercises one after the other without taking time to rest, you will also be getting a cardio workout. This type of strength training will not only help you lose weight, you will also become toned which is something that many people are looking for.
The circuit of exercises should be completed around 3 times a week to get the best results. The weight that you use for the training should be heavy enough to challenge you, but should not be so heavy that you are straining to lift it. Each of the exercises in the workout should be done 20 times in repetition.
The best workout will include lat pulldowns, leg presses, chest presses, leg curls, and back extensions. You can include other exercises such as shoulder presses and leg extensions to the workout if you wish to. The circuit of exercises should be completed as many times as possible within a set amount of time. Most trainers will recommend that you start with a 30-minute window and work your way up. If you are able to go for longer at the start, you should do this because the longer you perform the circuit, the more calories you are going to be burning.
Weight Loss With Interval Training
While interval training can be used as part of aerobics, there are other forms of this workout that you can use to lose weight. One of the most common is to use interval training while running on a treadmill. To do this, you are going to need to use a treadmill that offers varying elevations for your workout. It is important to note that you do not have to run on the treadmill to use interval training as this can be done while walking as well.
To start your interval training, you should walk or run on the treadmill at a pace that you are comfortable with. After a minute of warming up, you will need to increase the elevation of the treadmill to a point where it is challenging for you. You should walk or run at this elevation for around 1 to 5 minutes. When you feel like you cannot walk or run at this level anymore, you will need to lower the elevation to the original level.
One of the most important factors of interval training is to keep a consistent speed on both elevations. You repeat this action for 30 minutes around 3 times a week to get the best results. You can increase the amount of time spent on the treadmill as you become fitter.
We always get asked by our clients what are the best gym workouts for women to lose weight? Well, in this article we have covered all the bases when it comes to the optimum programme and the one we use with all of our female clients.