Weight loss and fitness products
Our Weight loss and fitness product range has been written and produced to enable
the team at Peak XV Fitness to provide the best Health and Fitness information to
the public across the world.  We aim to keep expanding our product range so
remember to keep checking back here.
 The little book of nutrition tips
Balance your blood sugar at each meal and snack with healthy protein, smart fats
and low GL carbs. The aid the body in detoxification and get the GI tract working
properly and you'll be on the way to the health and body of your dreams.
5 star rating on amazon.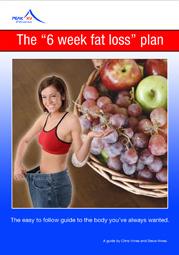 The experts at Peak XV Fitness have put their 30 years experience into
this one amazing programme.
Packed with inside secrets from the Health and Fitness world.  This programme is
guaranteed to help you:
Lose over 10 pounds of fat in six weeks
Look lean and toned in your swimsuit
Lower your risk for diseases such as diabetes and osteoporosis
Improve your confidence and self image
Make healthy eating and exercise a regular part of your life
What are Nutritional Supplements?
This e-book will tell you everything you need to know about buying and taking
supplements. Available on Kindle…