Do you want incredible weight loss results like many other people in London who have worked with a nutritionist for weight loss?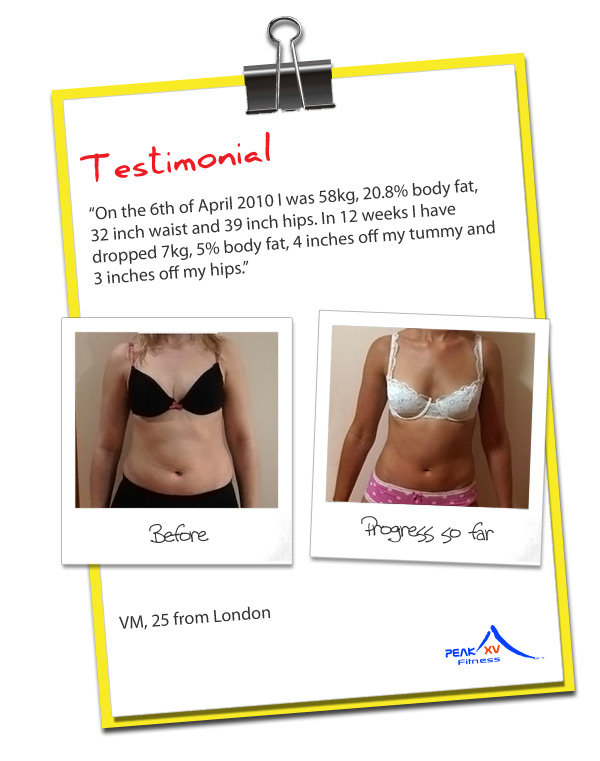 Do you spend hours in the gym trying to lose that embarrassing bit of body fat? Are you nearly at your ideal weight but just can't lose those few extra pounds? Have you tried all the fad diets or the latest exercise routine going around but you still can't fit into those skinny jeans? Now here is something you can do to look and feel the way you want – work with an expert Nutritionist for weight loss.
Where you store your body fat reveals a lot about what is happening in your body. World-renowned strength coach Charles Poliquin has developed a system that delivers fast long lasting results. The system is called Biosignature Modulation.
 "Biosignature Modulation is a scientific approach to fat reduction I developed from over 20 years of performing blood, urine and saliva tests while working with world record holders, professional athletes in all the major sports and Olympic medallists in 16 different events" says Poliquin.
 Here's how it works. Using a simple pair of body fat callipers 12 body fat sites are measured. Once we know were you store your body fat it tells us what is happening with your hormones. By improving eating and lifestyle patterns and normalising your hormones you will begin to lose weight from your problem areas.
 Steve is a skilled nutritionist for weight loss using BioSignature working in elite sport and in private practice in the UK, Steve has helped countless athletes get to astonishingly low body fat percentages (between 3 and 8%) as well as helping people lose weight and improve their health.
 Call Steve on 07732 952292 or e-mail (steve@peakxvfitness.com) steve (at) peakxvfitness (dot) com to book and appointment.
Steve Hines's 12 week package Nutritionist for weight loss through BioSignature
You will complete a diet and lifestyle questionnaire

You will have a 1-hour initial consultation to discuss eating and lifestyle patterns, establish your goals, take "before photo", take measurements and sign your Biosignature contract

You will receive one 30-minute follow up consultation every two weeks for 12 weeks (6 sessions) including weekly diet, lifestyle and supplements advice to progress your programme, support you through any difficulties and take re-measurements

On your final consultation (week number 12) we will take "after photo", final measurements and inspire you to maintain the changes you have made for life
This method is superior to all other nutrition programmes for providing accountability, motivation and guaranteeing results.
Book a 12 week nutritionist for  weight loss package today and receive:
A free copy of Steve's book "the little book of nutrition tips" worth £11.99.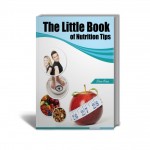 A free copy of Steve's e-book "the low down on supplements" worth £6.99.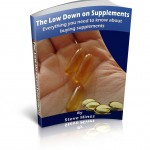 A free copy of PeakXVfitness's e-book "Skinny jeans e-book" worth £11.99.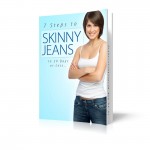 And a free bottle of Omega 3 fatty acids essential for weight loss worth £10.80!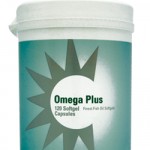 An amazing £40 of additional value!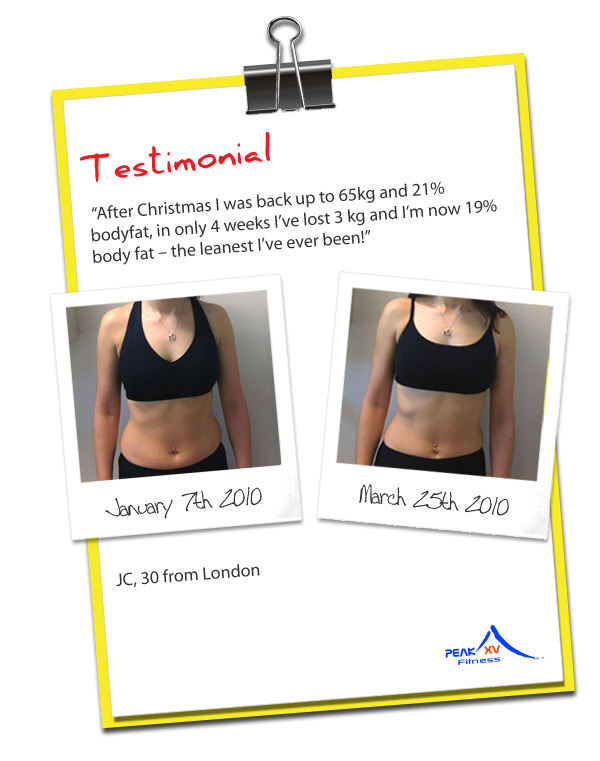 *Additional advantages of nutritionist for weight loss using BioSignature includes learning where and what to shop for, what to do when eating out, what to do when travelling / working, cooking tips and recipes ABSOLUTELY FREE!
*Additional sessions such as a shopping session in your local supermarket or a cooking, meal planning and time management sessions are available at a supplementary price.
 Ring to book and appointment – 07732952292 or e-mail  (steve@peakxvfitness.com) steve (at) peakxvfitness (dot) com
Steve mostly does homes visits in the borough of Wandsworth or practices from Recentre Health, Balham, SW117 7AN. He also serves Balham, Tooting Bec, Clapham South, Clapham, Wandsworth Common, Streatham, Putney, Fulham, Chelsea and Battersea SW17, SW18, SW16, SW12, SW2, SW4, SW11, SW3, SW10, SW6 and SW15.
The nearest train station to ReCentre is Balham (Tube and National Rail) and Wandsworth Common (National Rail) – 1 stop from Clapham Junction.