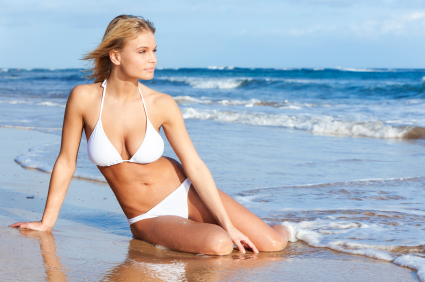 The Bikini Butt workout is the brainchild of celebrity trainer Andrea Albright. She is a celebrated fitness author, personal trainer and Yoga Instructor. In her programme Andrea describes her own weight loss journey and how she went from flab to fab when she found the right workout for her – which she developed into the Bikini Butt workout. It's always great to see a programme where the author practices what they preach! Albright's style is fun and motivating without coming across as overly pretentious.
Best Bikini Butt Reviews
To say that it is just a workout doesn't really do the programme justice. It is more of a lifestyle programme with a diet included along with a support community of many like minded ladies. Andrea's workouts focus on exercises which work the large muscle groups of the body like squats, lunges, push ups and sit ups which she explains clearly in the exercise videos included in the course.
The course is great fun, safe and sensible and the online group support is invaluable. The workouts don't take up a lot of your time, they generally run 15 or so minutes per day and along with focusing on your booty they also work the other body parts on show in a bikini, namely your legs, tummy and waist line. She recommends lots of variations of squats and lunges which we use in our workouts. They get the fibres of the glutes firing well particularly in the bottom position of each exercise. We really liked the core workouts which were balanced and effective. It wasn't just focused on hundreds of sit up which are not really effective. Instead Andrea focused on a variety of different core exercises which help shape and tone the midrift. The cardio exercises were obviously quite leg orientated but still provided optimum results. The diet plan is simple and easy to follow and doesn't promise ridiculous results in a week or so. The group support comes in the form of an online community which can be accessed at your convenience.

There is an element of Yoga in the programme, which is not surprising considering Albright's background as a certified Yoga Instructor. In this section she focuses on breathing and relaxation exercises along with specific stretches and Yoga poses which help with both the gluteal and leg areas.
Learn More About the Workouts Here!
Even though it is a workout programme the diet section and in particular the healthy recipes that come as a bonus are invaluable in making the programme so effective. The eating plan is easy to do and the recipes are simple and quick to make. With a little planning and preparation each way, anyone can put together the meal plan and enjoy their food still.
Bikini Body Workout
The programme comes with a 60 day guarantee and is fully supported by the author herself. To hear the full story along with numerous case studies visit the official "Bikini Butt" website here.
There are several bonuses available with the course and these include an anti cellulite guide, recipe ideas and specific bikini butt exercise videos. These awesome bonuses are worth the price of admission on their own! The cellulite guide gave some great skin care and dietary tips to reduce the look of cellulite on both the buttocks and the back of the legs. Andrea had clearly done her homework in this section and provided great value with this particular bonus.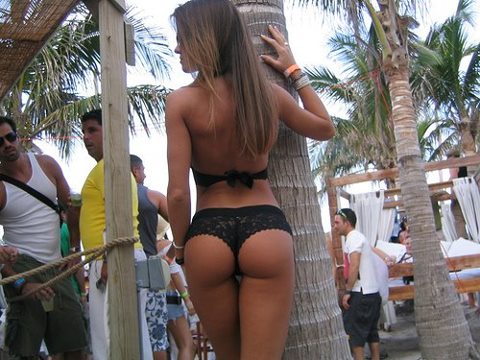 The main criticism of the programme is that is a little too simplistic and even though it does deliver killer results, some more in depth explanations of some of the key concepts could have improved the material a little bit. Also pretty much the whole course is on streamed video so you are very reliant on a fast internet connection to make the programme work for you. If you like to have a physical copy that you can hold in your hand and play on your DVD player then you will be disappointed. That aside, the course contents are well delivered and easy to understand. All you'll need is a computer or tablet to access all of the material.
All that being said, we give a big thumbs up to the My Bikini Butt workout programme as a great way to deliver safe and effective fat loss for women, in a clear and innovative fashion. Albright clearly knows the science behind why her workouts deliver and she brings these fitness sessions to her audience in a unique and inspiring way. She has clearly designed this programme from her own experiences and is a great role model for women of all shapes and sizes. As a holistic fitness company, we are happy to recommend this product to our clients with no hesitation. We feel this is one of the best fitness workouts you could do to get the desired results of a beautiful bikini butt!
Buy My Bikini Butt Workout Here!