"New Wandsworth Common Fitness Class Launches it's Body Revolution Boot Camp Programme. Guaranteed to Quickly Tighten and Tone – Getting You Back in Shape in Less Than a Month."
Welcome to our Wandsworth Common Boot Camp page. Watch our video and then scroll down to find the details of our Boot Camp at our Wandsworth Common location.
Click on the register now button to express your interest and receive 3 great free gifts.
Get in shape now so you can feel great about yourself… even if you're busy and hate dieting!
I really enjoyed my time with Peak XV Fitness. I was so pleased that after 21 Days on their London Boot Camp in Wandsworth I had lost 10 pounds along with noticeably toning my legs. The eating plan they gave us was easy and because the results came quickly it was easy to stay motivated. I would highly recommend this course to anyone who wants to improve their health or, as in my case, wants to get into a posh frock in time for a family wedding. – Lee Remedios, Richmond, London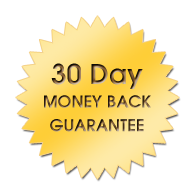 Our  Boot Camp Guarantee
We know our programme is so good we offer a FULL MONEY BACK GUARANTEE (which is unheard of in our industry).
If after 30 days you don't think the programme is right for you we'll reimburse every penny of your money – NO HASSLES, NO HARD FEELINGS.
About Wandsworth Common Boot Camp
Our Body Revolution Boot Camp on Wandsworth Common allows you to attend as many sessions as you like in that month. Call or e-mail to check availability at our Wandsworth location.
Our Boot Camps are outdoors and run in all weathers. We are open to all ages and all abilities. We offer the option of several timeslots every week and you can come along as many times as you like each month.
What we do:
Peak LBT: legs, bums and tums to tone and tighten the thighs, abs and glutes. We use a variety of mat based core stability and resistance exercises to sculpt and tone these areas.
Peak SAQ: Speed, agility and quickness. Using speed ladders, mini hurdles and high intensity interval training (HIIT) Peak SAQ is great for cardiovascular fitness and dropping body fat.
Peak S and C: Strength and conditioning. Using kettle bells, medicine balls, resistance bands, TRX and body weight exercises we will help you sculpt and tone, and build extra muscle to increase your metabolism.
Peak MMA: Mixed martial arts. Using our knowledge of martial arts and using boxing principles we will give you a great MMA workout to relieve your stress and get your CV system working.
Wandsworth Common Boot Camp Times and Locations:
Wandsworth
Wandsworth Common 
| | | | | | | |
| --- | --- | --- | --- | --- | --- | --- |
| Monday | Tuesday | Wednesday | Thursday | Friday | Saturday | Sunday |
| | | | | | | |
| — | — | — | — | — | — | 10 – 11 AM |
| — | 7-8 PM | — | 7-8 PM | — | — | — |
Meeting point:
Meeting point is on the Common opposite The Hope.
We serve Balham, Tooting Bec, Clapham South, Clapham, Wandsworth Common, Streatham, and Battersea SW17, SW18, SW16, SW12, SW2, SW4, SW11. The nearest train station is Wandsworth Common (National Rail) and Balham (Northern line and National Rail). Buses 315, 249, 355, N155, 155.
BONUS OFFER – ACT NOW!
Don't forget, for people who act fast we have a very special series of bonuses worth over £30 that are on a first come first served basis. This includes:
Seven Steps into your Skinny Jeans e-book. Value £17
Healthy Recipe Booklet. Value £7
Lowdown on Supplements e-report. Value £7
This bonus pack is only available to the first 20 people that apply. After that we're out.
For more details about our Boot Camps please call Steve on 07732 952292 or email

. To register your interest now and to receive more information via email please click the button below and complete the simple registration form.