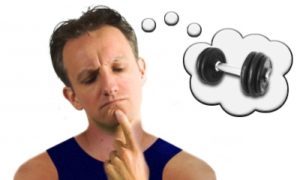 In this article I am going to look at the best multi gyms for the home that are on the market. I will explain why I like them and how I use them. I will also highlight any flaws I see to give you an honest assessment of the equipment. I work with a lot of people who use home training programmes and having a well equipped multi gym has a number of benefits when it comes to exercising at home. Whether people are trying to lose weight, get fit or gain strength then a home multi gym is a great option as it provides so much variety when it comes to training. Obviously, to get a pure cardio effect you would need a treadmill or rowing machine but for most other things a decent multi gym will suffice.
They often come in the hape of some sort of frame with different bits of kit sticking out at different angles. They are often equiped with cables and pulleys which you can adjust to allow different exercises to be performed. They also come with set weights which you can use depending on the exercise involved. How much weight is often dependent on the size and cost of the muli gym with the ones with the most options being quite expensive (like most things in life!) The first model I'm going to recommend is:
F4H Olympic 7080 Multi Gym
This great little multi gym has lots to offer. It has a thick padded seat for comfort along with foam grips which give it a nice finish. It only has weight stack up to 45kgs but as one of the cheaper models that still pretty good. It comes in 3 boxes and can be a bit tricky to assemble but you'll generally have it up and running in no time at all. It is all black and looks pretty slick and overall I'm very pleased with it. I recommend this model as a good, inexpensive choice for someone just starting out.
BH Fitness G152X Global Multi Gym
This top quality piece of kit has a lot of whistles and bells on it (which means you can do a lot more cool exercises!) and is made to the highest specifications. If offers 75kgs of resistance so is much more useful if you want to lift some serious weight. The attached leg press machine and dips bar are great additions that many of the cheaper (and smaller) models can't accomodate. One of the things I love about this somewhat deluxe model is that is quite simple (not quick) to assemble with full instructions supplied. The equipment is very robust and durable and well worth the premium pricing in my opinion. I really like the variety of workout I can get with this piece of kit.
Marcy MD-9010G Home Gym Smith Machine
This high end piece of kit is an all purpose Smith Machine for the home. A Smith Machine consists of barbell that moves on runners in order to increase safety for the lifter. It only allows vertical movement and doesn't require any of the control required by a free bar – it's perfect if you have to train alone, like you would if you were at home. Along with the Smith machine feature this model also comes equipped with two opposing cable machines which can be used together for flyes or pulldowns or used singly for all other cable exercises. It has a really sturdy frame with lots of different grip attachments which will exponentially increase the variety you can build into your home workouts. This machine can also accomodate the semi-serious lifter which most multi gyms can't. The only drawback is the amount of time it takes to put together as it is a pretty complex set up.
TYTAX T-1X Ultimate Home Multi Gym
This home gym really does do what it says on the label. It is the ultimate home Multi Gym and comes with a price tag that reflects that. In fact, it would be too big to fit into most homes, so unless you have a mansion or are kitting out a small Personal Training studio or gym then this might not be for you. This piece of kit allows you to perform over 200 different exercises and comes kitted out with some serious weights. This is like having your own training gym at home! The black and red colour scheme is very slick and all in all it is a very impressive piece of equipment. You'd probably need to have it professionally installed and ground floor placement would be a must!!
Body Sculpture BMG-4410 Multi Gym
This is the perfect home workout system for anyone who likes to include boxing in their workouts. With a hanging bag on one side and a speed ball on the other this is a boxer's dream. You can perform a good variety of the standard gym exercises and it comes with a very generous 66kgs of resistance so can accomodate semi serious lifters. The high quality finish of the machine is not reflected in a huge price tag. In fact, this multi gym is very reasonably priced for what it is. It obviously doesn't have the versatlity of some of the higher end pieces of kit and because of that your range of exercises choices won't be as great but if you only want to incorportae boxing into your training sessions then this is the pergfect accessory. I would highly recommend this option.
In Conclusion
In this short article I have reviewed 5 different multi gyms that I like for different reasons. They vary in price from a few hundred pounds to several thousand so there's something in there for everyone's budget. Generally, the more expensive ones have more bells and whistles or are just better quality but all the machines I've reviewed here will give you an effective and safe workout at home. I'm confident that if you choose on of these models that you will be very happy with your purchase.