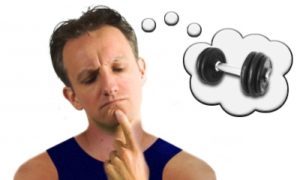 In this article I am going to look at the best multi gyms for the home that are on the market. I will explain why I like them and how I use them. I will also highlight any flaws I see to give you an honest assessment of the equipment. I work with a lot of people who use home training programmes and having a well equipped multi gym has a number of benefits when it comes to exercising at home. Whether people are trying to lose weight, get fit or gain strength then a home multi gym is a great option as it provides so much variety when it comes to training. Obviously, to get a pure cardio effect you would need a treadmill or rowing machine but for most other things a decent multi gym will suffice.
They often come in the hape of some sort of frame with different bits of kit sticking out at different angles. They are often equiped with cables and pulleys which you can adjust to allow different exercises to be performed. They also come with set weights which you can use depending on the exercise involved. How much weight is often dependent on the size and cost of the muli gym with the ones with the most options being quite expensive (like most things in life!) The first model I'm going to recommend is:
F4H Olympic 7080 Multi Gym
This great little multi gym has lots to offer. It has a thick padded seat for comfort along with foam grips which give it a nice finish. It only has weight stack up to 45kgs but as one of the cheaper models that still pretty good. It comes in 3 boxes and can be a bit tricky to assemble but you'll generally have it up and running in no time at all. It is all black and looks pretty slick and overall I'm very pleased with it.
BH Fitness G152X Global Multi Gym
This top quality piece of kit has a lot of whistles and bells on it (which means you can do a lot more cool exercises!) and is made to the highest specifications. If offers 75kgs of resistance so is much more useful if you want to lift some serious weight. The attached leg press machine and dips bar are great additions that many of the cheaper (and smaller) models can't accomodate. One of the things I love about this somewhat deluxe model is that is quite simple (not quick) to assemble with full instructions supplied. The equipment is very robust and durable and well worth the premium pricing in my opinion. I really like the variety of workout I can get with this piece of kit.