Fitness in Reading
This New Year leading Reading Fitness company, Peak XV Fitness, is offering these top three tips to get you back in shape. For people interested in fitness in Reading these tips will prove invaluable.
The first tip is to set a goal, and more importantly, write it down, or better still, to tell someone else about it. This will keep you accountable. Once you've set your goal, whether it be a fitness goal or a weight loss goal then you can devise a plan or roadmap as to how you're going to get there. For example, for our Reading fitness clients we tell them to imagine how they would look and feel in their ideal body. Whether it's a certain weight, or a certain look we get our clients to write this down. If they want to lose a stone in 8 weeks leading up to a holiday, and can picture themselves in that bikini, then we can work out that they need to lose less than a pound a week to hit their weight goal and then target the muscle groups that make them look amazing in a bikini three times a week to reach their aesthetic goal.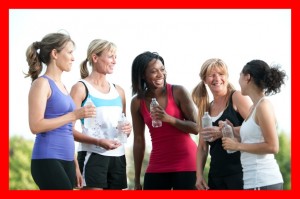 This makes the whole process less daunting and much more achievable as it is broken down into bite size chunks.
The second tip is to move more. Obviously if you come to our Reading Fitness Bootcamps then you'll be burning hundreds of calories at every session. Ofcourse going to the gym, playing sports or joining a running club are also great ways to move and get fit. But away from that there's simple things you can do to raise your metabolism like climbing the stairs, taking a lunchtime walk, playing games with your kids and ofcourse everyone's favourite – sex!
The final tip we have for you to increase your fitness in Reading this New Year is to mix up those cardio sessions. So many people hit the roads in January and do long slow runs when high intensity interval training not only burns so many more calories per unit of time, but also increases your VO2 max (a measure of maximal aerobic fitness) thereby sending your fitness levels through the roof as well.
If you're starting off a fitness programme in Reading this New Year these simple pointers will get you off to a great start. If you want the benefit of a structured workout with like minded people then why don't you come in for a free week at our Reading Fitness Bootcamp in Caversham – we'd love to see you.
Happy New Year.